670 Granville StVancouver British Columbia V6C 3J3Canada
Credit Consolidation Canada can help!
Credit Consolidation Canada offers low monthly payments through a Canadian debt management plan for quick debt relief.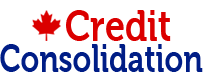 About Vancouver
Vancouver ( (listen) van-KOO-vər) is a major city in western Canada, located in the Lower Mainland region of British Columbia. As the most populous city in the province, the 2021 Canadian census recorded 662,248 people in the city, up from 631,486 in 2016. The Greater Vancouver area had a population of 2.6 million in 2021, making it the third-largest metropolitan area in Canada. Greater Vancouver, along with the Fraser Valley, comprises the Lower Mainland with a regional population of over 3 million. Vancouver has the highest population density in Canada, with over 5,700 people per square kilometre, and fourth highest in North America (after New York City, San Francisco, and Mexico City).
Neighborhoods in Vancouver, British Columbia
Arbutus Ridge, Association of Neighbourhood Houses BC - ANHBC, Burnaby Heights, Capilano Highlands, Champlain Heights, Chinatown, Coal Harbour, Collingwood Neighbourhood House, Davie Village, Downtown Eastside, Downtown Eastside Neighbourhood House, Downtown Vancouver, Dunbar-Southlands, East Vancouver, English Bay
Things to do in Vancouver, British Columbia
Directions
A-maze-ing Laughter
Angel of Victory
BC Sports Hall of Fame and Museum
Beaty Biodiversity Museum
Bloedel Conservatory
Brockton Point Lighthouse
Canada Place
Capilano River Hatchery
Capilano Suspension Bridge Park
Cathedral Square
Chinese Cultural Centre Museum
Christ Church Cathedral
Cypress Mountain
Digital Orca
Dr. Sun Yat-Sen Classical Chinese Garden
English Bay Beach