431 Ohio Pike Suite 109Cincinnati Ohio 45255United States Of America
cincinnati insurance, car insurance cincinnati, homeowners insurance cincinnati, renters insurance cincinnati, cincinnati motorcycle insurance
Arc Insurance Agency
For World Class Insurance Solutions with a Personal Touch

Life happens fast, and whether you own a home, business, or car, it is vital to protect these assets by investing in the right insurance coverage. Arc Insurance understands how difficult it can be to find the right insurance coverage for you. That is why we are always there to help you.

As an independent insurance agency in Cincinnati, Ohio, we take pride in providing a wide array of choices and not being tethered down by a single insurance carrier. This is a big win for you as we get to analyze the policies from different insurance companies before settling on a product that best suits your requirements.

Our Mission
To provide personal and consultative insurance services similar to a small local agency, but with the support of large carriers' cutting-edge technology. With us, you have an agency that will walk you through every step of your insurance-buying journey.

Our Services
Auto Insurance
There is never a one-size-fits-all insurance policy for all drivers. You can rely on us to help find the best auto insurance for you that meets your needs and remains within your budget.

Home Insurance
We know your home and family's importance, so we are committed to ensuring you get the best home insurance policy. This way, you can confidently go about your daily duties knowing that your loved ones, house, and belongings are protected.

Business Insurance
Building a business is never easy, and the last thing you need to worry about is what would happen in case of unexpected losses. Let us help you protect your source of livelihood by ensuring you find a top-class business insurance cover. With your business protected, you can focus on navigating the complex entrepreneurial landscape without any other worries.

The Arc Insurance Difference
In today's uncertain world, our primary goal is to be the agency you can count on to ensure you professionally manage your uncertainties. We do this by offering solutions that are:

People Focused
Arc Insurance offers fully customizable solutions to meet your needs. We do not work for any insurance company, so you are the foundation of our operations. As such, we will stop at nothing to ensure we get results that meet your expectations.

Technology Driven
We are a high-tech insurance agency leveraging the latest innovations in the industry to provide you with future-ready solutions. We look to the future to deliver solutions that will work for your benefit.

Budget-Centered
We understand that every client we work for has a budget and needs the best insurance products. We take the time to understand your financial situation and work within your budget to find the right coverage for you home, your business, or your auto.

Save your time and money
At Arc Insurance, we are making insurance more straightforward for everyone. There is no jargon or endless paperwork, just simplified plans tailored to fit your needs. For prompt and professional assistance, contact us today.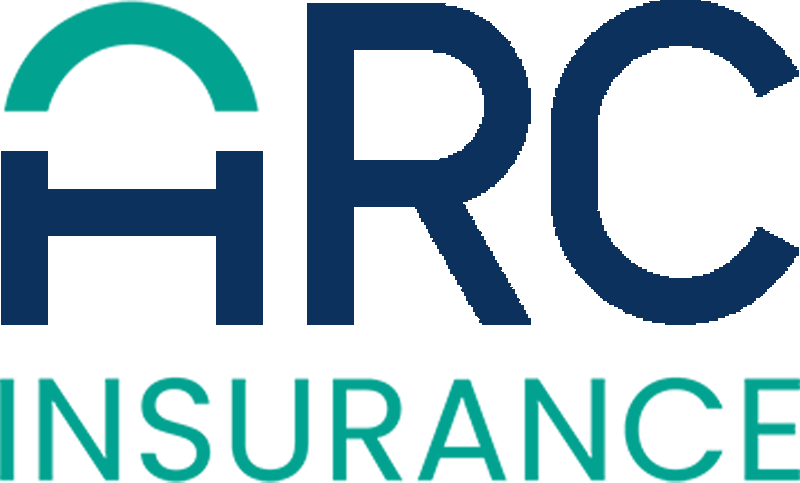 About Cincinnati
Cincinnati ( SIN-si-NAT-ee) is a city in the U.S. state of Ohio and the county seat of Hamilton County. Settled in 1788, the city is located at the northern side of the confluence of the Licking and Ohio rivers, the latter of which marks the state line with Kentucky. The city is the economic and cultural hub of the Cincinnati metropolitan area. With an estimated population of 2,256,884, it is Ohio's largest metropolitan area and the nation's 30th-largest, and with a city population of 309,317, Cincinnati is the third-largest city in Ohio and 64th in the United States. Throughout much of the 19th century, it was among the top 10 U.S. cities by population, surpassed only by New Orleans and the older, established settlements of the United States eastern seaboard, as well as being the sixth-most populous city from 1840 until 1860.
Neighborhoods in Cincinnati, Ohio
Al Bar Meadows, Avondale, Bond Hill, CUF, California, Camp Washington, Carthage, Clifton, Clifton Heights, College Hill, Columbia-Tusculum, Corryville, Downtown Cincinnati, East End, East Price Hill
Things to do in Cincinnati, Ohio
Directions
Alice F. and Harris K. Weston Art Gallery
Alms Park
American Legacy Tours
American Sign Museum
Ault Park
Black Brigade of Cincinnati Monument
Burnet Woods
Buttercup Valley Preserve
Carew Tower Observation Deck
Cheetah Encounter
Cincinnati Art Museum
Cincinnati Dinner Train
Cincinnati Fire Museum
Cincinnati Museum Center
Cincinnati Music Hall
Cincinnati Observatory
Follow Us On
cincinnati insurance, car insurance cincinnati, homeowners insurance cincinnati, renters insurance cincinnati, cincinnati motorcycle insurance
Noah and Delaney have been absolutely excellent. They helped me bundle my homeowners and car insurance. They've answered all questions, took the time to explain my options throughly, and were responsive when I reached out for help. Thank you Arc Insurance!
cincinnati insurance, car insurance cincinnati, homeowners insurance cincinnati, renters insurance cincinnati, cincinnati motorcycle insurance
Delaney and Ryan provided fantastic service!! Highly recommend using them.
cincinnati insurance, car insurance cincinnati, homeowners insurance cincinnati, renters insurance cincinnati, cincinnati motorcycle insurance
Exceptional service when I needed it the most. The holidays would have been a lot more stressful than they ended up being. From my whole family, thank you ARC Insurance!