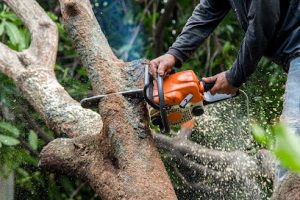 We keep trees in check, but as arborists we do so in a way that promotes their healthy growth. A chainsaw is not the best tool to use on a tree that is growing in a way you don't want. It was once acceptable to 'lop' trees, cutting off parts of the main stem to make stubs. However, we now know that this can cause damage to trees and encourage decay and fungi to spread to other trees. We don't lop trees. Instead, we prune by removing the right amount of crown at the right times and at the right places. That way you get the tree shape that you want, but with healthy tree growth going forward. This approach is the foundation of everything we do, even tree removal and stump grinding. We will always try to preserve your property, but we will also do right by the trees. It's in everyone's best interests.
Timezone: EST
MondayOpen All Day!
TuesdayOpen All Day!
WednesdayOpen All Day!
ThursdayOpen All Day!
FridayOpen All Day!
SaturdayOpen All Day!
SundayOpen All Day!
128 Bayberry CirJupiter Florida 33458united states
Neighborhoods in Jupiter, Florida
Abacoa, Cambridge, Canterbury Place, Charleston Court, Chasewood North, Cinquez Park, Coppola Villas, Cypress Cove, Downtown, Eastview Manor
Things to do in Jupiter, Florida
Directions
Bowlero Jupiter
Burt Reynolds Park
Busch Wildlife Sanctuary
Carlin Park
Cinquez Park
Conch Cruises & Tours
Cypress Creek Natural Area
Downtown Abacoa
DuBois Park
DuBois Park
DuBois Pioneer Home