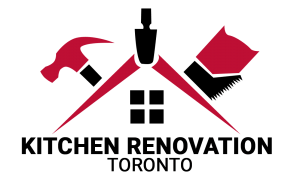 Kitchen Renovation Toronto
We specialize in kitchen renovations in Toronto Ontario
Are you thinking about renovating your kitchen? You should hire a professional contractor to complete the job.

Hiring Kitchen Renovation Toronto will save you time and money in the long run because they know what they're doing and can offer expert advice.

There are many reasons someone might want to remodel their kitchen.

Increase the size of a kitchen to accommodate growing families.
You can improve your energy efficiency by installing more efficient appliances like an induction stove, Energy Star dishwasher, or refrigerator with water and/or ice dispenser on the front.
For a fresh look, replace old cabinets or install new cabinets.
For additional counter space and storage, add a kitchen island.
You can increase natural light by replacing or installing new windows.
Improve accessibility with power outlets, low counters, and roll under cabinets so everyone can reach the sink comfortably.
Install an easier-to-clean flooring such as stone tile or vinyl plank.
Install recessed pot lights for a more dramatic effect.
Add crown molding to the ceiling or chair rail to give it an upscale appearance.
Timezone: EST
Monday
09:00 AM - 05:00 PM
Tuesday
09:00 AM - 05:00 PM
Wednesday
09:00 AM - 05:00 PM
Thursday
09:00 AM - 05:00 PM
Friday
09:00 AM - 05:00 PM
Saturday
09:00 AM - 05:00 PM
SundayClosed
Kitchen Renovation Toronto
1144 Eglinton Ave W,Toronto Ontario M6C 2E2Canada