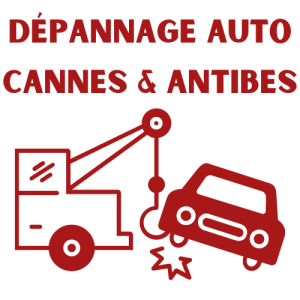 Dépannage Auto Cannes & Antibes
Call us for all your towing needs in Cannes, 24/7.
Towing service in Cannes & Antibes. Car and motorcycle towing service
Your car or motorcycle is no longer running and you want to take it to the garage in Cannes or to your home? Are you looking to transport a vehicle long distances? You might also need to change your garage car. Contact us for an intervention request. We are available 24 hours a day, inexpensive and very responsive. Ask us for a price by phone. Our invoices can be reimbursed by insurance if your contract allows it.

Automotive breakdown service
Are you out of battery or gasoline or have a flat tire near Cannes? Do you need to have your car opened by an automotive locksmith? Do you have another problem? No matter what the problem, we'll do our best to get you back on your journey safely and quickly. We need to know the exact nature of your problem, the make and model of your vehicle, and any other information that you may find useful. This way, we can explain what we can do for you, at what price and within what time frame. We normally intervene within 30 minutes, unless we are already in intervention.
Timezone: CET
MondayOpen All Day!
TuesdayOpen All Day!
WednesdayOpen All Day!
ThursdayOpen All Day!
FridayOpen All Day!
SaturdayOpen All Day!
SundayOpen All Day!
Dépannage Auto Cannes & Antibes
322 Chem. des Mauruches SupérieuresVallauris Provence-Alpes-Côte d'Azur 06220France