109 The Blvd, Australind, WA 6233Australind Western Australia 6233Australia
Your Best Friend Is Our World
Treendale Pet Vet Medical, a state of the art veterinary hospital in Western Australia, is dedicated to providing high-quality medical care for pets and ensuring their happiness. They are greeted warmly and given the option to wait in pet-friendly rooms with separate rooms for cats and dogs. The hospital's calm environment is designed with pets in mind. It uses gentle animal handling techniques, soothing music, and cat and dog pheromones to make pets feel at ease. The team is highly trained in gentle handling and distraction techniques, making their visit as stress-free as possible. Trust Treendale Pet Vet Medical to provide the best care for your furry friends.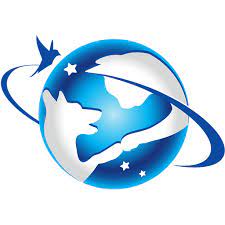 About Australind
Australind is a town in Western Australia, located 12 km north-east of Bunbury's central business district. Its local government area is the Shire of Harvey. At the 2016 census, Australind had a population of 14,539. == History == Prior to European settlement, the area was home to the Wardandi people. Early explorers and settlers found them to be excellent trackers, and many of them found employment on farms.
Neighborhoods in Australind, Western Australia
Australind & Districts Senior Citizens Club, Australind First Settler Landing Stone Seat Memorial, Australind Primary School, Australind Senior High School, Australind Tourist Park, Australind, Wa 6233, Baudin, Brookdale, Bungalow Neighbourhood Social, Burragenup, Carbunup, Coles Halls Head, Collie-Cardiff, Curtis Bay, Dardanup
Things to do in Australind, Western Australia
Directions
ALDI
Australind
Australind First Settler Landing Stone Seat Memorial
Australind Pioneer Cemetery
Australind Pioneer Memorial Park
Australind Skatepark
Australind Tourist Park
Australind Village Shopping Centre
Australind Visitor Centre
Benesse
Follow Us On
This is by far the best vet I have come across in/near Bunbury. They never seize to make my pets feel welcome and me feel more at ease with sending my pets there. The staff are friendly and you can tell that the animals are at the forefront of everything they do.
I take my ferrets here once a month to get their nails cut. The staff there are always so friendly and my girls have an absolute blast when they are here. Just an awesome atmosphere and you feel so comfortable knowing that your pets are getting the best treatment here.