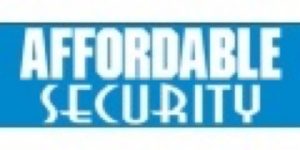 Affordable Security Locksmith And Alarm – South Yuma
Most Trusted Locksmith Service In Yuma
Locksmith Yuma Az

Affordable Security Locksmith And Alarm – South Yuma has been providing locksmith services in Yuma since 1995. A+ rated. Yuma's top locksmith company.

Affordable Security Locksmith And Alarm – South Yuma is locally owned and operated. All of our locksmith technicians are licensed and insured. Every touch point you'll have with our South Yuma locksmiths is sure to be a joy; from our friendly staff answering the phones, to the technicians that will service your locksmith needs on the spot we have tirelessly worked to ensure that you enjoy your entire experience. Our customers are why we've been able to excel as South Yuma's #1 locksmith for over six decades and we encourage you to call us with your locksmith needs to allow us to demonstrate excellence.
Affordable Locksmith Services

Sometimes the perception of a locksmith company is pretty narrow. Locked out of your car? Call a locksmith. Locked out? Call a locksmith. We offer many services, including residential, commercial, and auto locksmith services in South Yuma. Below is just a teaser as to our locksmith capabilities:

Auto lockouts
Auto door lock repair and ignition repair
Lock replacement for homes or businesses
Auto key fob repair and replacement – auto key fob batteries replacement
House re-keying and hardware installation/repair;
Access control, commercial security, and exit devices are just a few of the many services we offer!

Why You Should Choose Affordable Security Locksmith South Yuma

Affordable Security Locksmith is the best choice for your residential, commercial, and auto locksmith needs. Our reputation precedes us and we are Yuma's oldest locksmith company. We employ local talent and treat our workers well. Happy South Yuma locksmiths make great Yuma locksmiths.

Affordable Security Locksmith and Alarm – South Yuma should not be taken lightly. We are transparent and cost-effective in our pricing, and we have a long history of excellence in service and quality. We always give you a quote and will never place our customers in an awkward situation where confusion or frustration can impede your experience with your locksmith. Our auto lockouts are a flat $75 and our other pricing structure is also very clear and fair.

At Affordable Security Locksmith And Alarm – South Yuma, we want you to be able to recommend us to your friends and we also want you to search us out specifically in the future for all your commercial, residential and automotive locksmith needs.
Timezone: MST
Monday
06:00 AM - 11:30 PM
Tuesday
06:00 AM - 11:30 PM
Wednesday
06:00 AM - 11:30 PM
Thursday
06:00 AM - 11:30 PM
Friday
06:00 AM - 11:30 PM
Saturday
06:00 AM - 11:30 PM
Sunday
06:00 AM - 11:30 PM
Affordable Security Locksmith And Alarm – South Yuma
3562 E. Castano LnYuma Arizona 85365United States
Things to do in Yuma, Arizona
Directions
Arizona Historical Society Sanguinetti House Museum and Gardens
Arizona Market Place
Castle Dome Mine Museum
Chuck E. Cheese
Cocopah Museum
Colorado River State Historic Park
East Wetlands Park
Enchanted Cavern
Escape Room Yuma